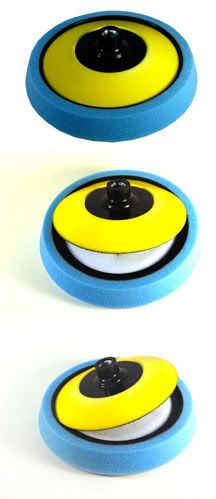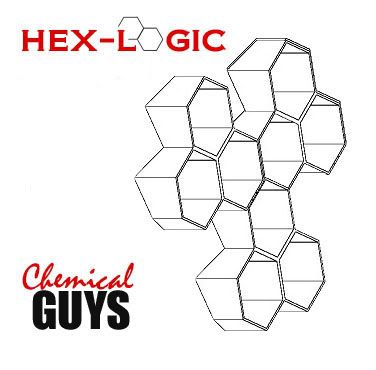 NEW! The Latest and Most Innovative BUFFING PAD SYSTEM. Developed form the finest Foam Available and utilizing the latest in buffing Pad construction Self-Centered Pads- Center themselves for superior results from start to finish. The unique Self-Centered Pad has a "V" like construction. The face of the pad is wider then the backing, offering a 1"(inch) foam protector that assures no matter how hard you push you will never hit the backing plate against the surface. The Self-Centered Ring is also imbedded into the pad enabling the backing plate to sink into the pad delivering a better and safe results.
More Self-Centered Pad Innovations and Advantages:

-
Professional-Grade pads-
Highest Quality Foam quality foam pads

-
Longer lasting, more durable pads

-
25% more surface area than regular 6" pads

-
Faster easier and more accurate results

-
Patented
Self-Centered systems delivers a perfectly centered pad
every time

-
Safer pad with less vibration -
Easier to use then any pad available today

-
Self Centering Ring is flexible bendable and easy to wash rinse off
and re-use
Hex-logic pads are engineered and developed for todays pickiest detailing professionals. Engineered, developed and tested to specific requirements of our OEM clients these pads utilize the best foams from around the world and the latest of testing and research and development including Chemical Guys own Self Centered backing system!
Chemical Guys Self-centered pads-Self Center themselves fast and easy. With our unique extra-flexible backing plates Self-Centering Pads will fit any machine. Self-Centering pads can be used with: circular polisher, dual-action polisher and even the Flex Polisher!

CLICK ON YOUR INTEREST FROM BACKING PLATES TO BUFFING PADS, PAD CLEANER AND CONDITIONERS CHEMICAL GUYS IS YOUR ONE STOP SHOP