HydroCharge is the easy-to-use SiO2 ceramic spray coating that delivers a brilliant high-gloss candy shine, extreme hydrophobic properties, and the durable protection of a ceramic coating with the ease of use and speed of a spray!
---
Use This To:
Leave behind a brilliant light reflecting shine
Protect painted surfaces for up to one year
Darken and add depth to any color paint
Reject water and the elements
Spray on instant protection and shine
Make drying your car after a wash easier
Unleash the power of SiO2 in spray format
Protect against harmful UVA and UVB rays
---
User Friendly Ceramic Coating That Anyone Can Apply
HydroCharge Ceramic Spray Coating is a revolutionary ceramic treatment that sprays onto any painted surface with a simple squeeze of the trigger! With HydroCharge, you can get all the benefits of a ceramic coating without the expense, time, difficulty, and headache of traditional ceramic coatings. You no longer need a professional to get durable long term protection, incredible water beading, and a high gloss light-reflecting shine- simply spray on this coating for instant results! Using advanced chemistry, anyone can apply HydroCharge in minutes with ease.
Long Lasting Paint Protection
Paint may seem smooth to the naked eye, but if you analyze it closely, the surface is actually extremely uneven. Airborne contaminants such as brake dust, rail dust, airplane fallout, pollution, and calcium easily fall into surface imperfections, dulling your shine and bonding to the paint, while sharp fragments can even penetrate the clear coat like a knife! HydroCharge lays down a sacrificial layer of ceramic on top of the irregular surface, leveling it out so the surface is smooth, uniform, and slick, and helping protect your paint from razor-sharp particles. Now, with nowhere to stick, pollution and water just slide right off, leaving behind only a glistening shine that truly stuns!
The Power of Ceramic in a Spray Format
The versatility of HydroCharge is unmatched: use it as a standalone coating on untreated paint for up to 12 months of protection, or as a booster on your favorite ceramic coating. HydroCharge does more than just protect, it also gives an incredible candy-like shine to all paint colors. The advanced formula even enhances the richness and depth of any color, so your car is not only protected with the power of ceramic, but shines with a deeper and darker beautiful candy finish!
WARNING: This product can expose you to chemicals including Ethylbenzene, Cumene, Naphthalene, Benzene, which are known to the State of California to cause cancer, and Toluene, Benzene, which are known to the State of California to cause birth defects or other reproductive harm. For more information go to www.P65Warnings.ca.gov.
Thoroughly wash surface
Clay surface well to remove contaminants.
Machine polish away imperfections, swirl marks, and scratches if necessary
Prep the surface with Wipe Out to remove lingering residues
Apply to a cool, clean, and dry surface out of direct sunlight
For best results, spray HydroCharge onto applicator or microfiber towel
Wipe evenly to cover surface being treated
HydroCharge can be removed in as little as 30 seconds, however we recommend allowing 1 - 2 minutes
Buff to a perfect finish after 1 - 2 minutes
After HydroCharge treatment is applied, it is ideal to keep it out of the elements, dry and clean for 2 - 3 hours
Depending on the climate, the hydrophobic effects will continue to improve even more after 24 hours of being applied
California Ingredient Disclosure - Cleaning Products Right to Know Act of 2017
| | | | |
| --- | --- | --- | --- |
| Ingredient INCI Name | Ingredient CAS Number | Ingredient Category | Ingredient Function |
| Stoddard Solvent | 8052-41-3 | Intentionally added non-fragrance | Diluent |
| Distillates (Petroleum), Hydro Lite | 64742-7-8 | Intentionally added non-fragrance | Co-Diluent |
| Silicic Acid, Lithium Magnesium Sodium Salt | 53320-86-8 | Intentionally added non-fragrance | Protection/Durability |
| Sodium Polyacrylate | 9003-04-7 | Intentionally added non-fragrance | Protection/Durability |
| Tetraisopropoxy Titanate | 9003-04-7 | Intentionally added non-fragrance | Protection/Durability |
Other Information
Chemicals of Concern:

Chemicals on CA SB 258 designated list: None
Fragrance allergen included on Annex III of the EU Cosmetics Regulation No. 1223/2009 as required to be labeled by the EU Detergents Regulation No. 647/2004.: None
Safety Data Sheet (SDS) for this product can be downloaded from our website. Please note that OSHA's Hazard Communication Standard has different disclosure requirements than California's "Cleaning Products Right to Know Act of 2017." Therefore, information listed in Section 3 of the SDS may not exactly match the information in this disclosure.
---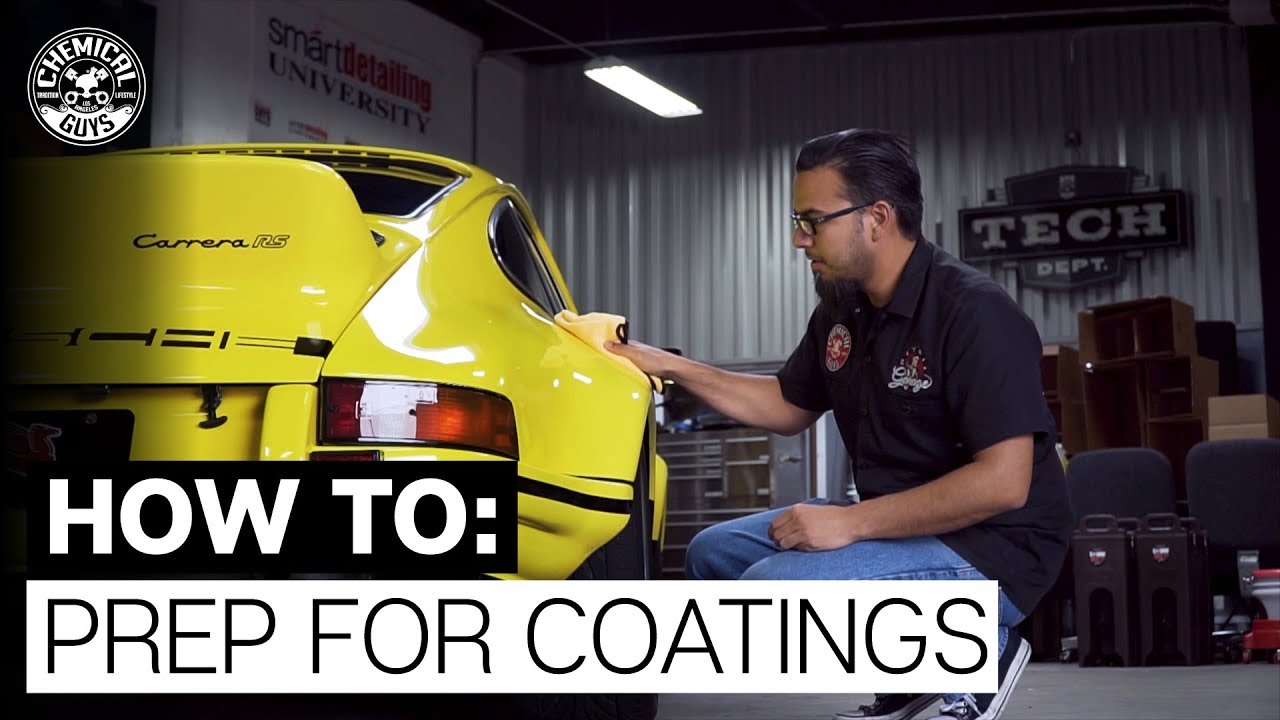 PROFESSIONAL LEVEL COATING FOR A PROFESSIONAL SHINE
This Ceramic Requires Prep. Follow These Steps!
To get the best results use a wax-stripping wash, followed by a claying, polishing, and Wipe Out in that order to totally renew your paintwork and create the perfect surface for your ceramic coating to bond to.
---
THE ULTIMATE CERAMIC COMBO
Supercharge your ceramic coating with HydroSuds Ceramic Car Wash Soap, the SiO2-infused car wash shampoo that revitalizes your ceramic coating with every wipe of your mitt!
UPC: 842850103513
Applicable Materials: Painted Surfaces
Applicable Locations: Exterior
Car Finishes: Gloss
Product Form: Liquid
Application Type: Clean
Shine Preference: High
Weight: 1.3 lbs
Size: 16oz
---
Explore More About Ceramics
HydroCharge FAQ
Introducing the Revolution in Ceramics
So, you're all ready to try our amazing new ceramic coating, but you still have a couple of questions. Click here to get all your questions answered!
---