Q. What are self-centering pads?
A. Introducing the Self-Centered Pad. The most innovative and best pad for all buffer types. Engineered from only the Finest German and American Foam combinations the complete line of Self-Centered pads offers a variety of specializing foams for every job.
Years of research has shown that the best pads are those you can use only job big or small, Self-Centered Pads are uniquely sized to 7.5 inch.

Self-Centered Pads- Center themselves for superior results from start to finish. The unique Self-Centered Pad has a "V" like construction. The face of the pad is wider then the backing, offering a 1"(inch) foam protector that assures no matter how hard you push you will never hit the backing plate against the surface. The Self-Centered Ring is also imbedded into the pad enabling the backing plate to sink into the pad delivering a better and safe results.
More Self-Centered Pad Innovations and Advantages:

Hex-Logic product distribution system guarantees even spread of product

Designed for flat & rounded/angled surfaces.

Hex-Logic Pads keep product in the groves while you start and as the pad is spun and rubbed against the surface the polish with travel thought the hex-groves into the pad evenly delivering a superior accurate finish, while keeping the surface constantly lubricated to reduce friction and marring

Premium quality foam pads

Longer lasting, more durable pads

25% more surface area than regular 6" pads

Faster easier and more accurate results

Unique Self-Centered systems delivers a perfectly centered pad every time

Unique Patented system delivers a safer pad with less vibration

Easier to use then any pad available today

Self Centering Ring is flexible bendable and easy to wash rinse off and re-use

Self centered pads also come in hew HEX-Logic
Chemical Guys Self-centered pads-Self Center themselves fast and easy. With our unique extra-flexible backing plates Self-Centering Pads will fit any machine. Self-Centering pads can be used with: circular polisher, dual-action polisher and even the Flex Polisher!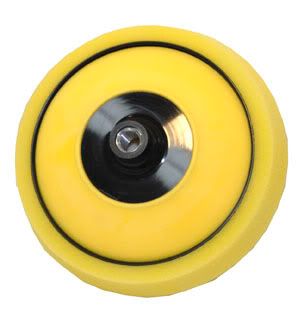 Hex-Logic Pads are all Self-Centered Pads are Truly the Best!
the unique superior quality of Foam selected in the manufacturing of Self-Centered pads improves polish work time and reduces wasted time and effort. The dense superior quality of imported European foams assures that add polish, glazes and compounds can perform the way they were engineered to perform without drying out like with traditional pads.
Self-Centering pads very dense. Using Acu-Foam and Dura-Foam every cell used in the construction of the pad is the same size . Having uniform cell structure enables Self-Centering Pads allows the pads to more accurately and efficiently transmits energy to the polish, glaze or compound, which in turn delivers finer, better and more accurate results.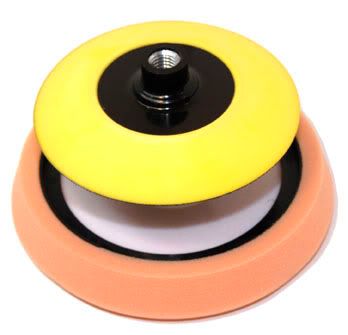 Chemical Guys offer Self-Centering Pads in many varieties, read below to see which pads will work best for your vehicle.
Tip: Don't get caught with your pants down-be sure to get a urethane backing plate backing plate for your pads when you order.
(MORE INFORMATION ABOUT SELF CENTERING PADS) CLICK HERE